Fantastic Danmaku Festival Part II is an Action, Arcade game for PC published by 东方幕华祭制作组 in 2019. Shoot the enemies and win!
Fantastic Danmaku Festival Part II PC Game 2019 Overview:
The Scarlet Devil Mansion brings disaster to Gensokyo again and the girls take their way towards the scarlet mansion, meet familiar rivals to fight!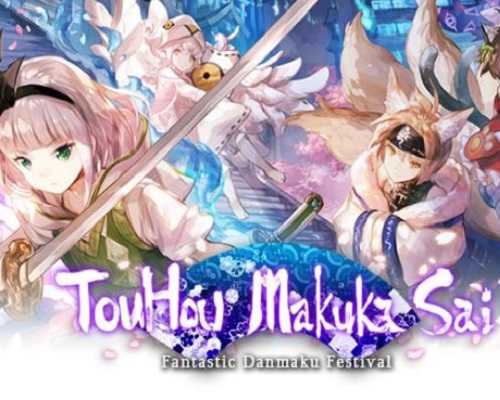 Touhou Makuka Sai ~ Fantastic Danmaku Festival partⅡ is a danmaku shooting game, which is the second part of Touhou Makuka Sai. The repeat of incident is coming again. Can the girls going to the netherworld solve the mystery?
The spring of Gensokyo arrived one month ago… Unprecedented blizzard suddenly hit, making Gensokyo become colder than Winter. Soon, Youkais became restless under the overwhelming blizzard. "It's too similar…it shouldn't be a coincidence, should it?" Miko from jinja, witch from forest, and wind priestess specially comes for the incident gather again. They all know something in heart but also full of uncertainty and anxiety. To solve the mystery before thing goes worse, they have to start off to find out the root of the incident, even under the fierce blizzard.
It seems like a normal day in Hakugyokuro, Youmu is required strangely by Yuyuko to make purchasement at Human Village. "You know, how long it takes me to reach Human Village?" Though Youmu complains, she goes out without any further words. However, when she comes to the outland, the abnormal blizzard totally shocked Youmu. After continuingly questioned several woodcutters who search for firewood under snow, Youmu finally convinced herself that it is now Spring. Everyone locked himself at home at Human Village, which totally ruined the purchase plan of Youmu. But what is even worse is that countless youkai is uprising under the blizzard in the Gensokyo…
Features of Fantastic Danmaku Festival Part II:
Seems familiar but a brand new different script.
Significant stage show and danmaku also full of challenges, bringing visual experience different from traditional shooting games.
Serial sequel after a gap of 5 years, challenging the ultimate limit of danmuku
…
Minimum System Requirements:
OS: Windows 7 or above
Memory: 1 GB RAM
Graphics: DirectX 9 compatible graphics card
DirectX: Version 9.0c
Storage: 600 MB available space
…
File Size: 315.41 MB
File Password: www.freegamesdl.net