Witch Hunt is an Action and Adventure game for PC published by Andrii Vintsevych in 2018. Hunt a group of evils settled in the woods!
Witch Hunt PC Game 2018 Overview:
As a hunter you are asked to hunt the evils in the forest nearby, and to do so you have your weapons, magics, and other abilities to buy.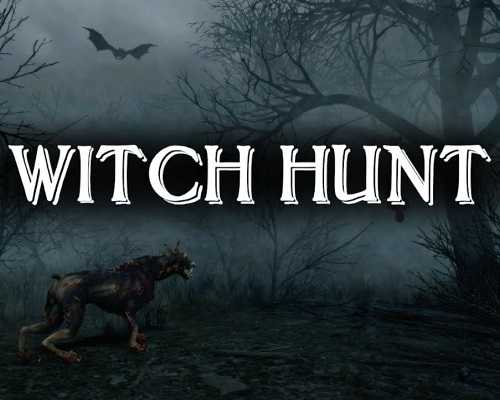 Witch Hunt is a challenging horror themed hunting game that takes place in the 18th century. Main focus of the game is on exploration, non-linearity, and atmosphere. Witch Hunt features lite RPG elements in form of a financial system and a skill system.
You play as a witch hunter who took the task of eliminating all evil that settled in the woods near the town of Bellville. To achieve your goals, you'll be able to use weapons, magic, and other tools that can be found and bought. Warning: Hunting requires patience and perseverance. If it's not your strongest qualities you may find this game to be very frustrating.
Just beat the final boss. Pretty awesome game. Fun exploration, spooky atmosphere that you actually feel immersed in. The game is difficult, everything will destroy you in a matter of seconds so you're left with the option of juking enemies between shots and or running away from combat. You have to have a sh*t load of self control to play this game because getting reckless or worse, angry, will cost you a lot. The forcing function is that you have very very limited save opportunities so you must have the self-discipline to disengage or "stand-down" before you lose everything you just worked so hard for. If that's not your kinda game then move on. This game requires you to take your incremental sucesses and lock them in by retreating and saving.
Features of Witch Hunt:
Gamepad support for 50 controllers
Challenging difficulty
Suspenseful, creepy atmosphere
Variety of creatures
…
Minimum System Requirements:
OS: Windows Vista, 7, 8, 10 (64-BIT Required)
Processor: Intel Core 2 Quad, Intel Core 2 Duo e8500
Memory: 4 GB RAM
Graphics: DirectX 11 graphics card with 1024Mb Video RAM.
DirectX: Version 11
Storage: 5 GB available space