Voltage is an Action, Adventure and Casual game for PC published by JTS Development in 2019. A game in the game is what this one is!
Voltage PC Game 2019 Overview:
You will play as a young man who lunches a game into his vr glasses and starts a journey.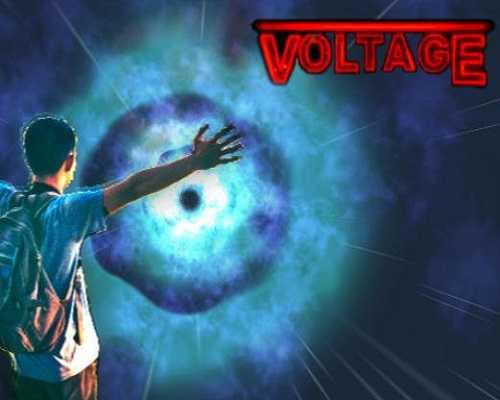 Retro FPS Inspired by the Amiga, Commodore 64 and PC '90s legends! Redneck Rampage, DukeNukem and Quake fans might find something familiar from this game, also Dino Crisis and Dinosaur Hunter fans.
Graphically it is designed look like AAA Amiga game, however Voltage won't sent you back to the stone age, it is boosted with modern game features (which where not available 30 years ago..).
Features of Voltage:
Sublevel 1: Tutorial Zone  – This is optional on the game menu. We found out that some players were unfamiliar about box pushing and using switches, so on this optional level you learn the game logic. On the Tutorial Zone, you can practice many important skills and get to know to the game. Remember that you can always ask help from the Steam Community Hub.
Sublevel 2: Warm-up  – A little warm-up before you start…
Sublevel 3: Hometown  – Actual game starts at your hometown, and your mission is to find Amiga 500 computer inside the house and start your adventure in AOSYS… After you have found computer, your journey in AOSYS starts. We noticed that many player was interesting to explore hometown on the first version, so now this level is even more bigger, including many houses and surprises.
Sublevel X: Dark Side – Voltage Dark Side is mystic environment. Voltage has it's sunny side and Dark Side is place where AOSYS system spawns the "dead" characters, in order to Voltage run smoothly. When player enters to the Voltage he will be accidently spawned to this environment and mission is to find way out…
Sublevel 4: Star Qruiser – First mission is called 'Escape from the Star Cruiser': You are in a Star Cruiser. Seems that something has gone badly wrong and it's full of enemies (we don't reveal what kind of…). This level gives you about a 100-130 min gameplay. The game proceeds almost straightforwardly (spaceship is quite big) when you explore different parts of Star Cruiser and you desperate to escape… Boldly explore the Star Cruiser, who knows if you might even be able to find dinosaurs on their development section…
…
Minimum System Requirements:
OS: Microsoft Windows 7, 8 or 10 (32/64bit)
Processor: Intel Dual-Core 2GHz or AMD Dual-Core 2GHz
Memory: 2 GB RAM
Graphics: NVIDIA GeForce 400 series or AMD Radeon HD 6000 series, 2GB Video Card (Minimum Shader Model 5.0)
DirectX: Version 11
Storage: 12 GB available space
Sound Card: DirectX Compatible Sound Card with latest drivers
Additional Notes: You might be able to play the game partly with controller too, but currently mouse and keyboard works the best.
…
File Size: 4.54 GB
File Password: www.freegamesdl.net