The Universim is a Simulation and Strategy game for PC published by Crytivo in 2018. Be a god and rule your planet through ages!
The Universim PC Game 2018 Overview:
Lead lives through time, rule a planet and become an empire and a god in the universe to control species depending on your leadership.
(v0.51 Update added)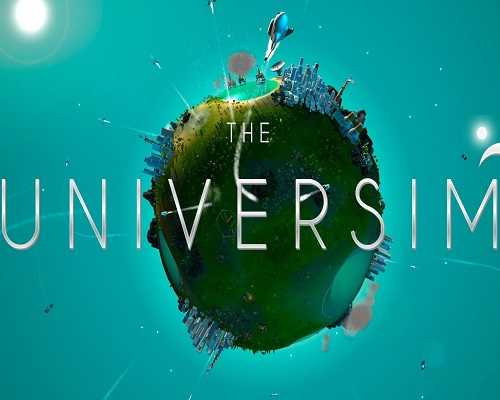 Jump straight into managing your own planets as you guide a civilization through the ages. Become the ultimate empire in The Universim, a new breed of God Game in development by Crytivo. Your time is coming. From humble beginnings, watch as they evolve and advance throughout the ages under your wing. Influence their decisions and punish the unfaithful with a wide range of godly abilities. Interact with objects, create disasters, and launch clueless creatures into orbit. This is your world, and nothing can stop you from having fun.
Meet the Nuggets, a fragile and whacky species that relies on your leadership to build, research, and advance. Help them, and they will soon begin writing their own history in the stars. Every Nugget is a unique individual with a distinct set of characteristics. Just like any other living creature, Nuggets must have access to a few vital resources in order to survive. This includes water to drink, food to eat, and recreational activities to increase their happiness and quality of life. Recreational activities may include blowing stuff up. You've been warned.
As you spend time with the Nuggets, You will see that they behave like natural, living beings. They have their own thoughts and needs – and they even have the ability to make their own decisions at times. We want to give you a feeling that you're interacting with a living organism, almost like you're messing around with a rather chaotic ant farm.
Features of The Universim:
 Guide a fledgling civilization through the obstacles of life.
The story of a species
Organic gameplay
Nature as you know it
…
Minimum System Requirements:
OS: Windows 7 64 bit or Higher
Processor: 2.6 Ghz – 4 Cores Mid Range CPU or Higher
Memory: 6 GB RAM
Graphics: GTX 780 | RX 290 or Higher
Storage: 2 GB available space
Sound Card: Duh!
…
File Size: 1.69 & 1.60 & 1.50 & 1.46 & 1.42 & 1.17 & 0.89 & 0.88 & 1.27 & 0.94 & 1.25 & 0.88 & 0.84 & 0.81 & 0.69 & 0.91 & 0.91 & 0.63 GB
File Password: www.freegamesdl.net