Sword With Sauce Alpha is an Action, Casual and Strategy game for PC published by Diatomic Games in 2017. Put the blade into your enemies' heads!
Sword With Sauce Alpha PC Game 2015 Overview:
Blades aren't the only weapons in this game. You can choose different types of weapons such as pistols to shoot at your enemies. All of them should get down within the specified time.
(v2.3.2 Update added)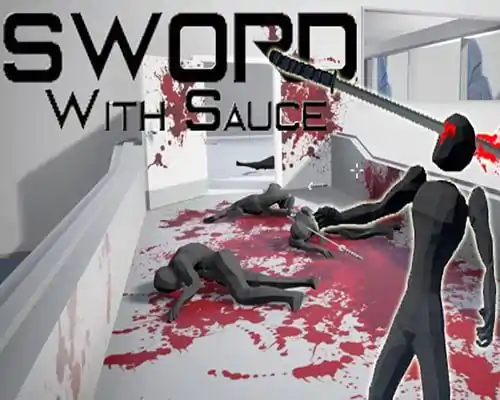 Select your weapon, your gadgets and then your play style as you enter ready to take down all the enemies patrolling the level in this action game. To help you along your way is a large selection of gadgets and weaponry to assassinate your targets in any way you like. You can either go in guns blazing, with a mad desire to re-colour the walls red or take a more delicate approach as you sneak your way around the level avoiding detection.
Your main weapon can either be a sword which can deflect bullets, chop down your foes or be thrown for maximum bloodshed. A shield which can be thrown at multiple enemies at once or to reflect their bullets right back at them. A bow for silent long range kills without worrying about ammo. And finally a machine gun because sometimes the best solution is the loudest one. You also have a selection of bad ass gadgetry, starting with ninja stars and gas grenades leading into the more ridiculous pocket sized black holes and self destructive crabs.
Features of Sword With Sauce Alpha:
6 weapons (not including the cutlery)
25 types of useful gadgets
4 amazing levels
4 enemy types and 3 game modes
…
Minimum System Requirements:
OS: Win 7 (Win64)
Processor: Intel Core i3
Memory: 2 GB RAM
Graphics: OpenGL 2.1-compatible, 512 MB
Storage: 1 GB available space