Stoneshard Prologue is a Hack and Slash, RPG and Action game for PC published by HypeTrain Digital in 2018. Escape a dark prison and stay alive.
Stoneshard Prologue PC Game 2018 Overview:
Lots of vampires are around you in this prison. If you want to survive, You have to defeat them.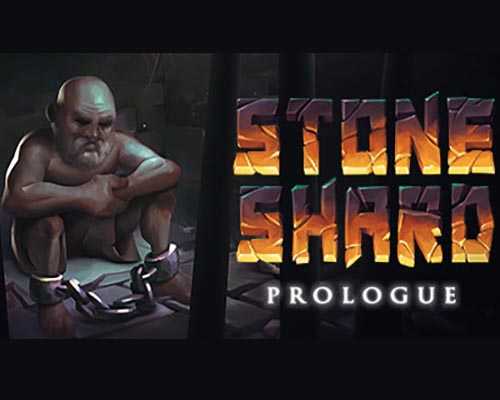 Stoneshard: Prologue is a free playable alpha demo of Stoneshard — the old school turn-based RPG inspired by legendary roguelikes like ADOM and Nethack. This version of the game contains 2-3 hours of gameplay and introduces Stoneshard's world and combat system. Keep in mind that Prologue is just an alpha version of Stoneshard and is developed for gaming audience to get familiar with the game's concept.
Stoneshard Prologue is a promising start to a fantastic roguelikes RPG. It even has a lot of survival elements like eating food and consuming random potions, gives me some Divine Divinity vibes. While it is not exactly original formula, Stoneshard is a relatively complex game in comparison. It has a very strong "risk vs reward" aspect which gives the game a lot of decision making.
You have to maintain your hunger, thirst, wounds and many other status effects. The gameplay is challenging to say the least. Each level is randomly generated so you never know how bad the things will get. Ten minutes into the game some regular enemies could beat your 1vs1, this game does not screw around; that 5 minutes of tutorial is all you going to get before diving head first into the pits of hell.
Features of Stoneshard Prologue:
Learn the story behind one of Stoneshard's main characters — Verren, who'll play a significant role in the full game
Fight ancient vampires and customize your hero with different armor sets and weapons
Get familiar with Stoneshard's health and psyche system — put splints on broken bones, use medical aid and even drugs to ease hero's pain and fend off insanity
Face the Prologue's mysterious boss and find out if you're strong enough to defeat him
…
Minimum System Requirements:
OS: Windows 7/8/10
Processor: Intel Core 2 Duo E6320 or equivalent
Memory: 2 GB RAM
Graphics: GeForce 7600 512 Mb or equivalent
Storage: 500 MB available space
Sound Card: DirectX compatible sound card