Pou is a Casual game for Android published by Zakeh in 2012. Make your own digital pet and take care of him/her with lots of equipment.
Pou Android Game 2012 Overview:
Everyone can own a colorful digital pet. So, Don't miss the time and have your own.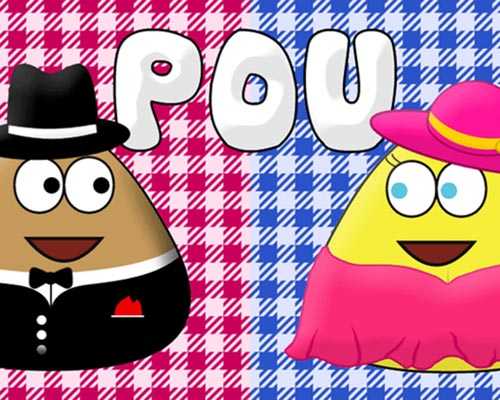 Do you have what it takes to take care of your very own alien pet?! Feed it, clean it, play with it and watch it grow up while leveling up and unlocking different wallpapers and outfits to satisfy your unique taste. How will YOU customize your POU? Most digital pets are talented at pooping, but Pou for iOS and Android probably marks the first time a digital pet actually is poop. Not that Pou ever suggests anything so crass, mind you. No, your new pal is an alien that just so happens to look like—that. Total coincidence. Yup.
This title may not be the most cuddly alien in the universe, but he still depends on you for food, entertainment, cleanliness, and companionship. He needs to be fed regularly, cleaned up when he gets dirty (the old adage about "polishing a turd" comes to mind), and most importantly, he needs to have fun. This game offers a large selection of Pou-themed mini-games, and playing even one of them makes Pou a happy blob. None of the games are particularly original: There are a couple of variations on the match-3 formula, a Doodle Jump rip-off, a Bust-a-Move rip-off, and other familiar fare. There's even a version of Connect 4 that you can play with a friend, provided someone signs up to play with you.
The games form the core experience in this game, and while they're all functional (barring the few tilt-based games, which you can't calibrate), they're not very impressive. Youngsters might be impressed with the experience, however.
Features of Pou:
Feed and take care of Pou, and watch it grow!
Play Games in the Game Room and collect Coins!
Experiment with Potions at the Lab!
Try out new Outfits, Hats and Eyeglasses!
…
Android Version Requirement:
v2.3 and up
…
File Size : 21 & 25 MB
APK Direct Download Link (Mod version)
APK Direct Download Link (Main version)