Chaos Legion is an Action, Adventure, and Hack and Slash game for PC published by Capcom in 2003. A sword forged by the gods!
Chaos Legion PC Game 2003 Overview:
The video game puts the player as a young knight Sieg Wahrheit member of the Knights of the Dark Seal, an order whose purpose is to guard the magic sword Dark Seal.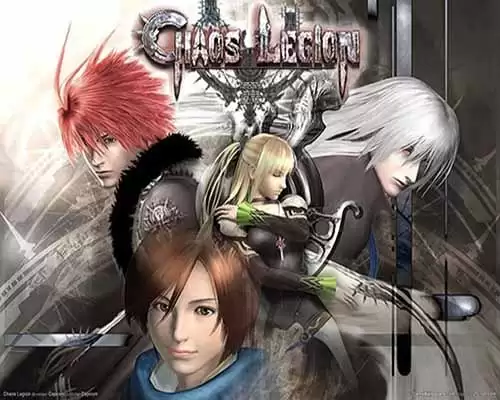 At the beginning of the plot, Victor feels that Sieg was responsible for the death of his lover—and Sieg's friend—Siela Riviere, three years ago (prior to the events in the story which take place in the mentioned time); and has the intent on bringing Sieg into a pure pandemonium that Victor himself has prepared as retribution, not only for the sins of Sieg alone but for the sins of the whole world —referring to this Armageddon as the "Purification of the World": whereupon he plans to use relentless hordes of hideous monsters to cleanse the world of sinners by obtaining the "Three Sacred Glyphs" and releasing Azrail.
During his quest, Sieg encounters a member of the "Maidens of the Silver" fighting a monster alone after other Maidens are killed. With Sieg's help, Arcia Rinslet, the sole survivor, manages to escape death. At first, Arcia mentions that the Maidens were in tough pursuit of Victor; thus, when she learns that Sieg is also searching for the same person, she decides to tag along. Later, it is revealed that Arcia has held a grudge against Victor for the murder of her brother. Sieg never tells Arcia why he pursues Victor, even though he does say the two knew each other from before. Because of this lack of trust, Arcia briefly loses her faith in Sieg and sets off to find Victor alone. Sieg eventually catches up and subsequently teams up with her once more after he consoles her.
Features of Chaos Legion:
Guilt: Sword Legion. Attacks furiously with their broadswords.
Hatred: Power Legion. Uses hand-to-hand combat and extremely powerful counter-attacks.
Malice: Arrow Legion. Archers that attack with crossbows.
Arrogance: Shield Legion. A defensive legion that can absorb any type of damage before their shields release significant energy blast at short range.
…
Requested By Lallaby110
Minimum System Requirements:
CPU: Intel Pentium III – 1GHz.
128MB RAM.
A 3D video card (VRAM 64MB) that supports DirectX 8.1 or higher.
DirectX 8.1 or higher.
Windows 98 / 2000 / Me / XP.
STO: 1.2GB hard disk space.
DirectSound compatible sound card.
RES: 640 x 480 and 16bit resolution.
…
File Size: 609.95 MB
File Password: www.freegamesdl.net