Avorion is a Simulation, Action and Sci-fi game for PC published by Boxelware in 2017. Get on your spaceship and explore Space.
Avorion PC Game 2017 Overview:
There are hundreds of locations where you can travel there by using your spaceship. There are no limits to traveling in this enjoyable game.
(Build 10191240 Update added)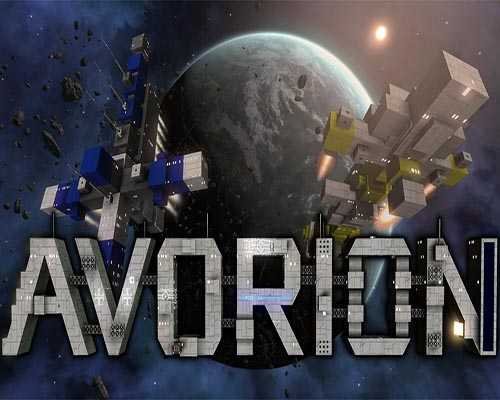 Several hundred years ago, a cataclysmic catastrophe nearly ripped your galaxy apart – an insurmountable ring of torn hyperspace fabric appeared in the center of the galaxy, which normal hyperspace engines can't overcome. Since this event, nobody has managed to get near the central regions of the galaxy. All you know is that this event also spawned multiple unsurmountable hyperspace rifts throughout the entire galaxy and that a strange race of aliens, the Xsotan, has appeared in the center.
It looks like these aliens have found a way to surpass the torn hyperspace fabric, but so far nobody has managed to establish contact with them. There are also rumors about a strange new metal called 'Avorion', which appeared in the center of the galaxy, around the same time as the Xsotan arrived. Apparently, the aliens use this material to build their ships.
Start out as a nobody at the edge of the galaxy and work your way to the center of a galaxy that gets more dangerous, but also more rewarding the closer you get to its core. Avorion takes sandbox aspects from games like X or Freelancer, throws in co-op multiplayer, and lets you build your own ships. It features ships made of freely scalable blocks that can be procedurally generated and that break into pieces where they're hit in space fights.
Features of Avorion:
Build Your Fleet
Explore unlimited Space
Get lots of items and customize your spaceship
Co-op Multiplayer
…
Minimum System Requirements:
OS: Windows 7 or higher
Processor: Dual Core CPU
Memory: 4 GB RAM
Graphics: A graphics device that supports OpenGL 3.0 or higher.
Network: Broadband Internet connection
Storage: 600 MB of available space
…
File Size: 691.10 & 691.34 & 704.72 & 700.18 & 699.71 & 699.59 & 699.40 & 650.76 & 650.63 & 649.19 & 648.61 & 643.29 & 647.48 & 626.27 & 625.35 & 629.83 & 625.22 & 625.20 & 28.97 & 619.64 & 619.56 & 618.93 & 623.34 & 621.39 &  602.84 & 601.60 & 591.32 & 589.94 & 559.11 & 579.70 & 375.29 & 369.32 & 364.70 & 349.53 & 349.04 MB
Build 10191240 Direct Download Link
Build 10009505 Direct Download Link
v22.11.2022 Direct Download Link
v1.1.2 Update Direct Download Link (Needs v1.1.1)
v06.09.2019 Direct Download Link
File Password: www.freegamesdl.net