葬花·暗黑桃花源 is an Adventure, Casual, and RPG game for PC published by 零创游戏 in 2021. Explore Japan!
葬花·暗黑桃花源 PC Game 2021 Overview:
In the Jin Taiyuan, the Wuling people used fishing as their career. Traveling by the river, forgetting the distance of the road. Suddenly, the peach blossom forest…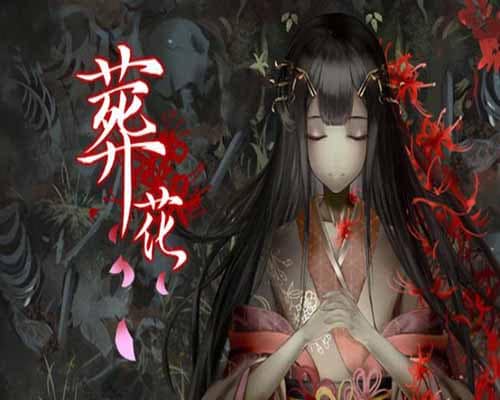 For thousands of years, countless travelers have lost their way in the mountains, looking for the legendary paradise. They may linger and forget to return, or they may not find their way after resigning, or they may end up in search of illness. In their eulogized description: This seems to be a Utopia of the most beautiful.
But if this utopia is eternal, isn't it another form of hell? Huyue State, buried in the dust of history, mastered the secret technique of immortality that an emperor could not ask for-what is the price? The peach blossoms are full of dry bones, and the other shore flowers bloom for more than a thousand years. The nine hundred souls who stayed behind were eager for the arrival of the "Flower Burial Man". In the daytime, she wants to see the outside world with you, to see the busy traffic that has been away for thousands of years. At night, she hopes that you will bury all this thoroughly…
The super high degree of freedom, 200,000
words
without repeating text, 20 different endings. Feel free to choose and experience the plot you like, experience and explore the Peach Blossom Spring from different angles. The goddess of the village, the amnesia sister, the beautiful widow, the old village chief, and the macho hunter are all characters that can be attacked, and there are characters-specific love (or friendship) endings.
Features of 葬花·暗黑桃花源:
Japanese style thick-coated painting style, national style elements, pursue the ultimate in fineness.
The costumes and village environment are designed with rigorous study of the characteristics of Qin and Han costumes.
The art will be created around multiple opposing themes such as "day and night", "peach blossom and the other shore", "life and death".
Full voice dubbing
…
Minimum System Requirements:
OS: Win 10
Processor: Potato
Memory: 2 GB RAM
Graphics: Potato
DirectX: Version 11
Storage: 3 GB available space